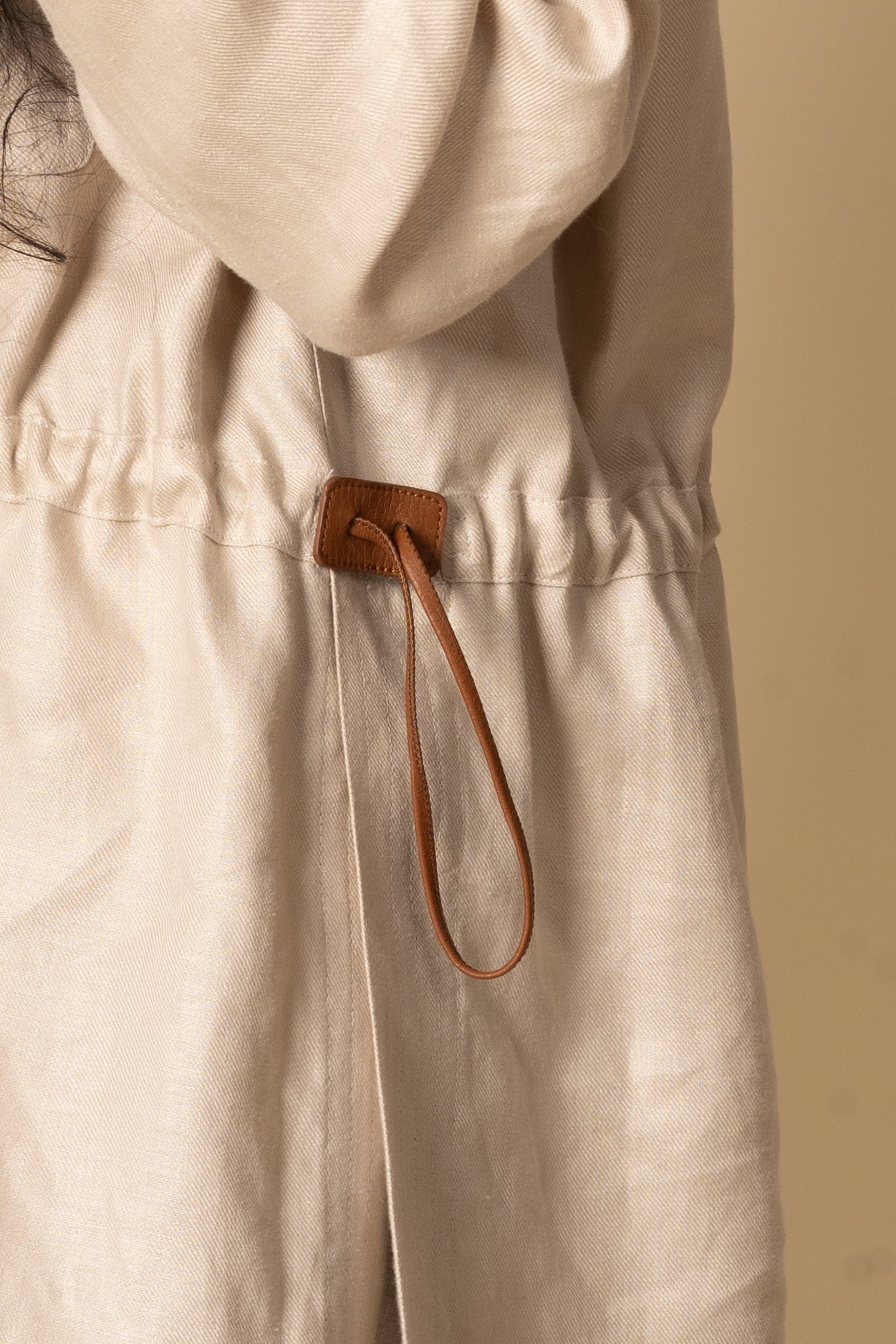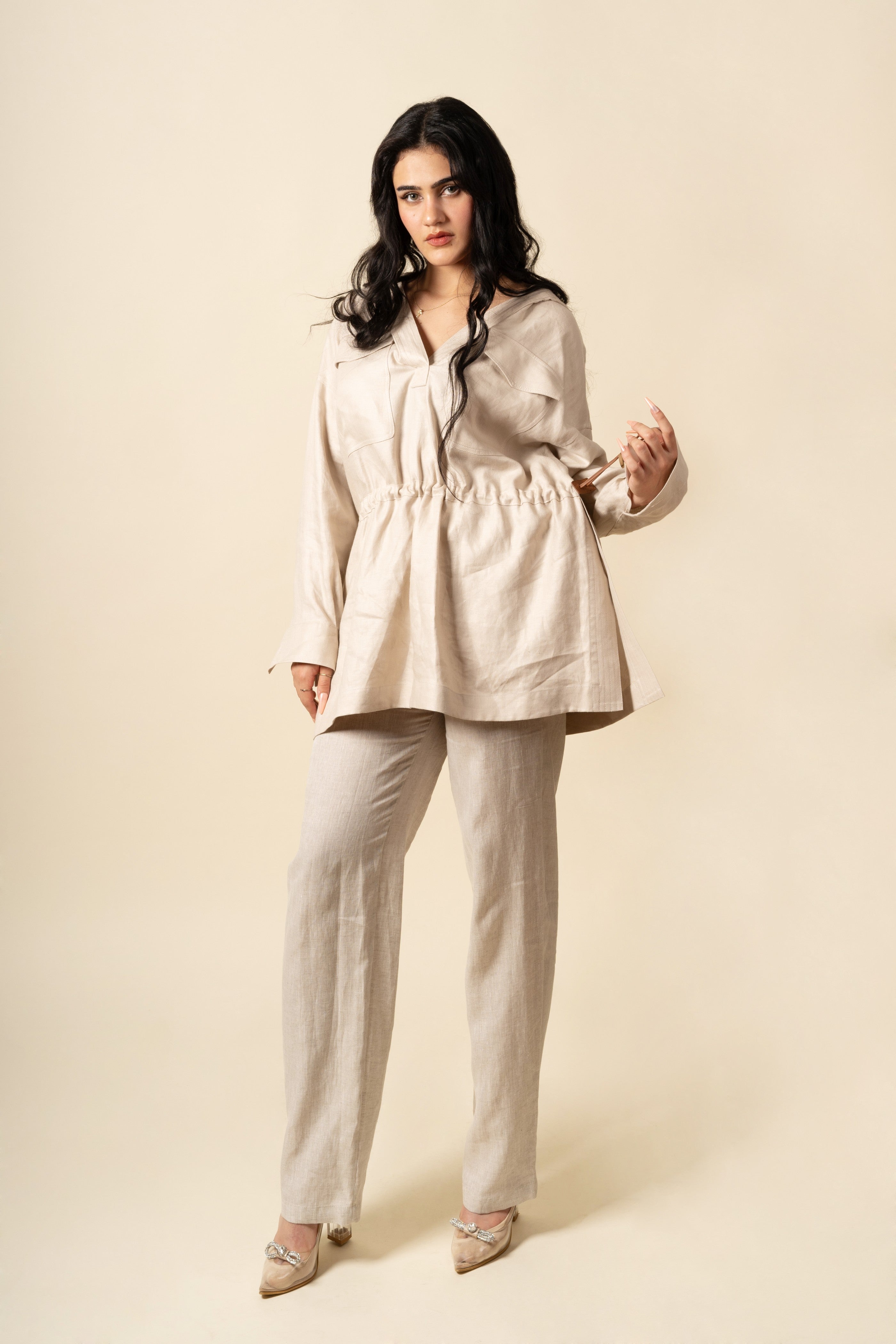 Beige Comfort Hooded Pullover
SKU: T-319-00
---
Introducing the "Beige Comfort Hooded Linen Pullover" by ADAMO – a masterpiece of style and ease designed to elevate your everyday wardrobe. Crafted with meticulous attention to detail, this ensemble combines timeless aesthetics with the blissful comfort of 100% linen.

The Beige Comfort Hooded Linen Set showcases a soothing beige hue that radiates timeless elegance. This neutral tone effortlessly complements various accessories and allows you to express your unique style with ease.

The v-neck design of the top adds a touch of refined elegance, framing your neckline beautifully and allowing you to showcase your favorite jewelry pieces.

Cozy hood that adds a dash of contemporary flair while providing practical comfort. It's perfect for those cool evenings when you want an extra layer of warmth and style.

Embrace a customized fit with the adjustable drawstring at the waist. This feature allows you to cinch the waist to your desired level of comfort and style, ensuring a flattering silhouette.

Known for its commitment to quality, ADAMO ensures every piece of the Beige Comfort Hooded Linen Set reflects the brand's dedication to excellence. Each garment is crafted with precision and attention to detail, promising long-lasting durability.

This top seamlessly transitions from casual days to special occasions, allowing you to embrace comfort without compromising on style. It's a versatile addition to your wardrobe that adapts to your ever-evolving fashion needs.

The Beige Comfort Hooded Linen Pullover by ADAMO is more than just clothing; it's a statement of style, comfort, and sophistication. Elevate your everyday look with this impeccable linen ensemble and experience the perfect blend of fashion and ease.
Beige Comfort Hooded Pullover
Sale price
$234
Regular price
Choose options