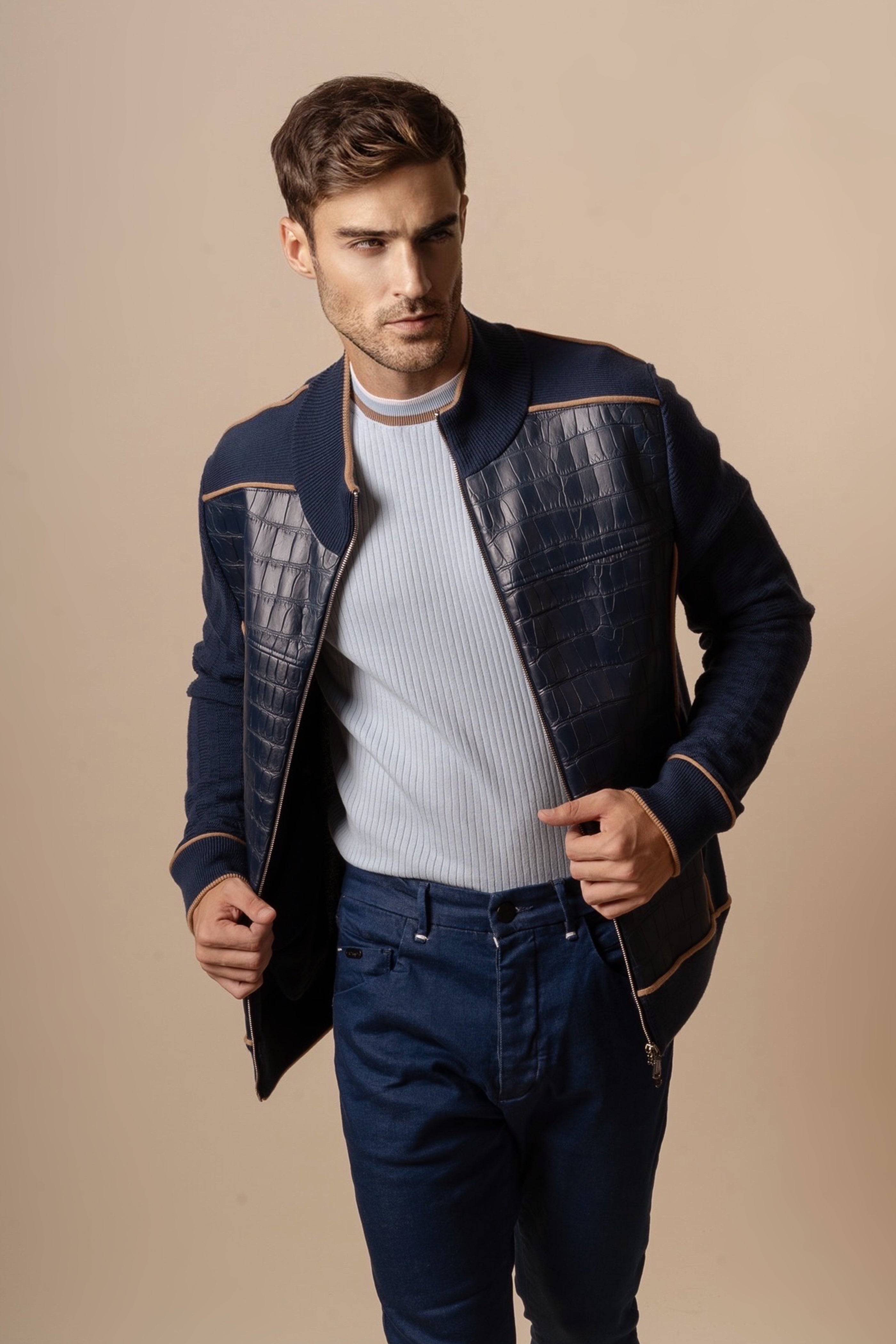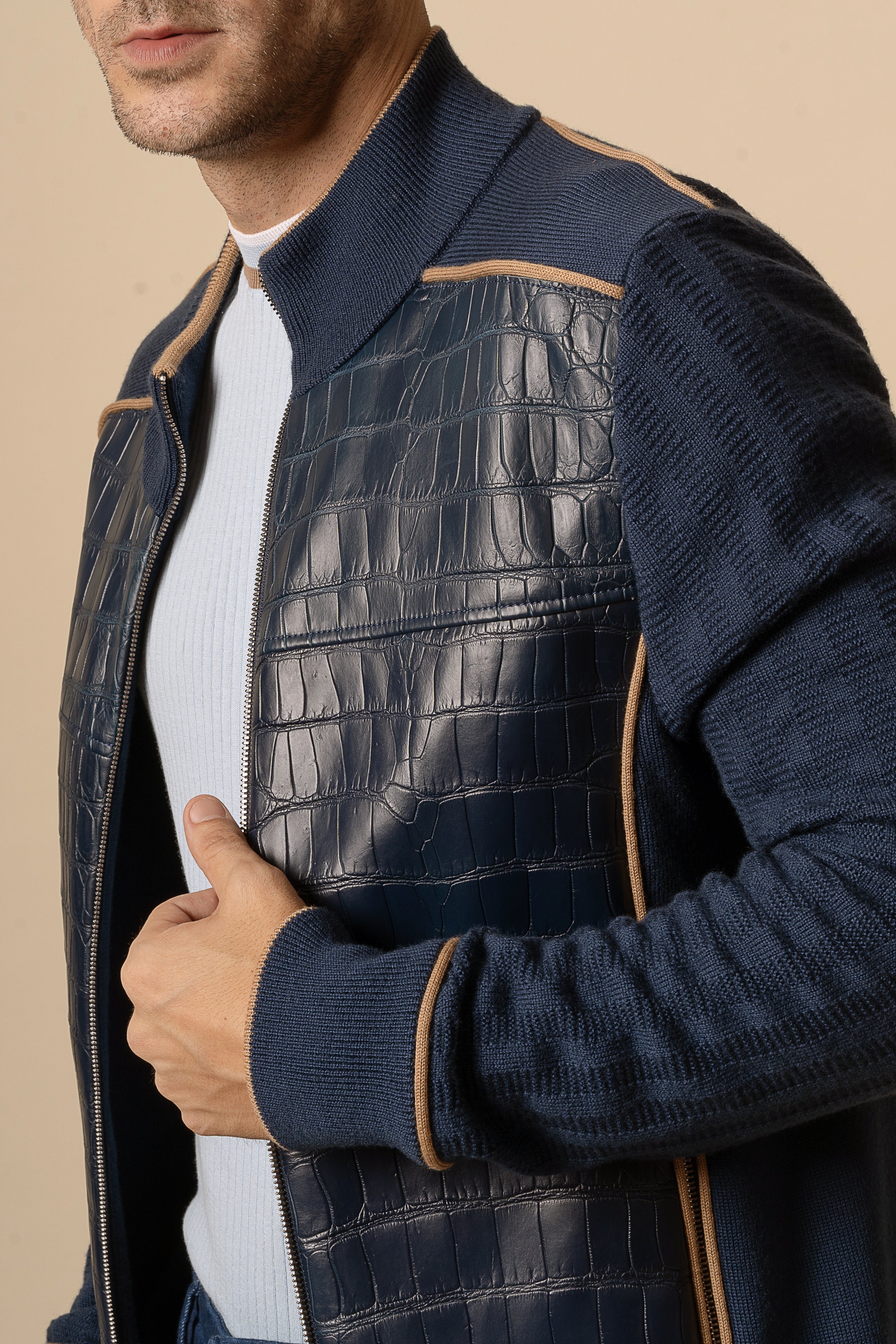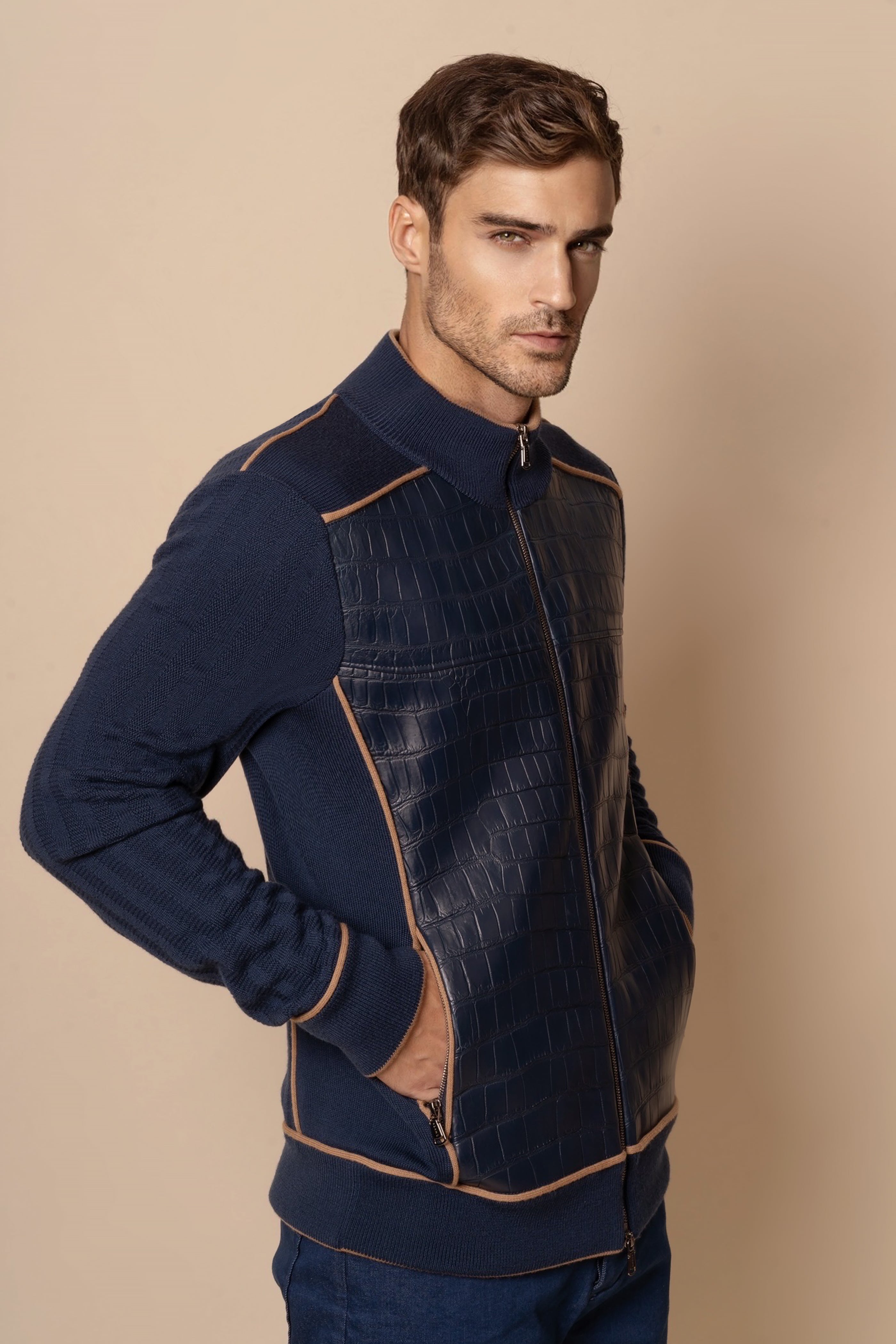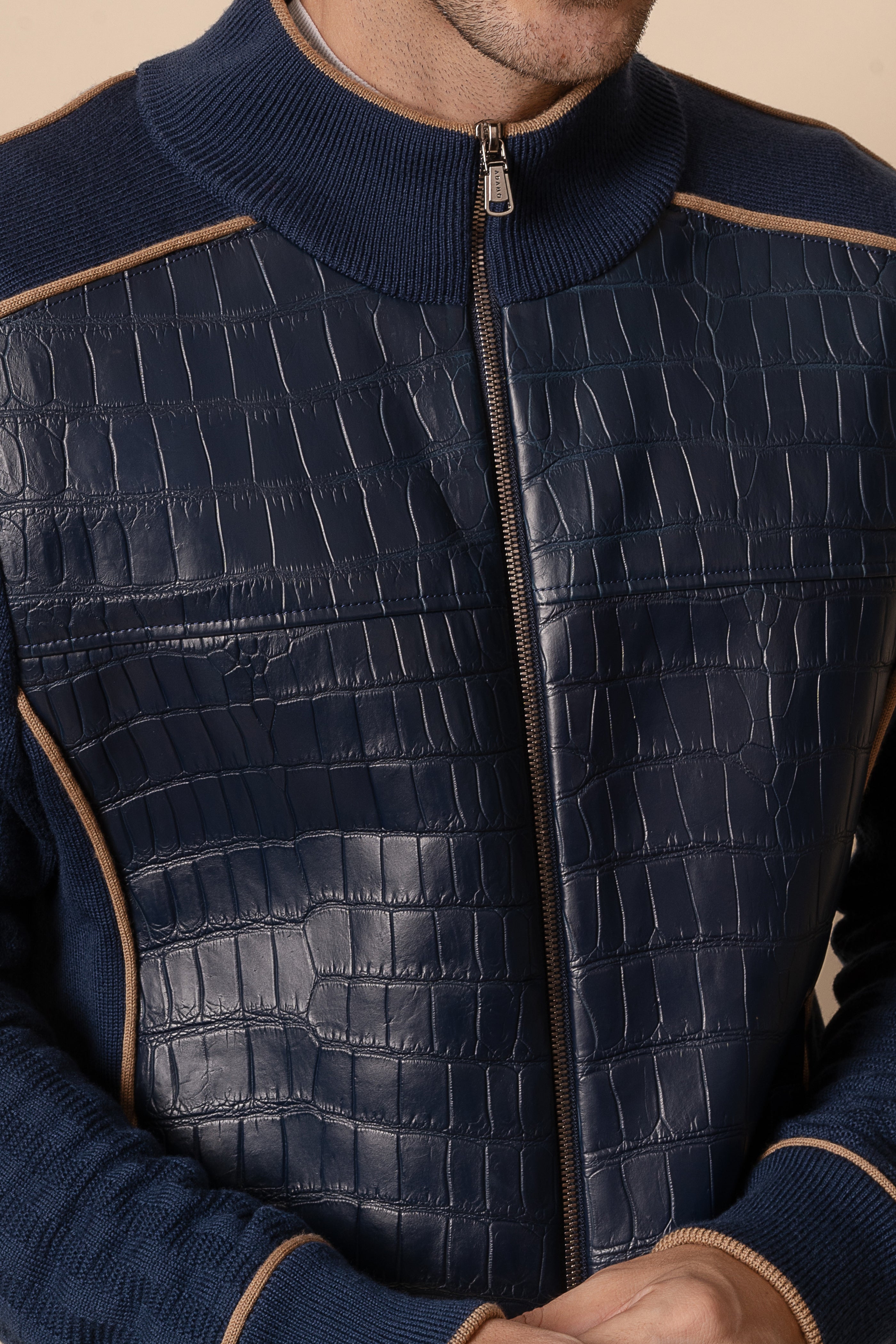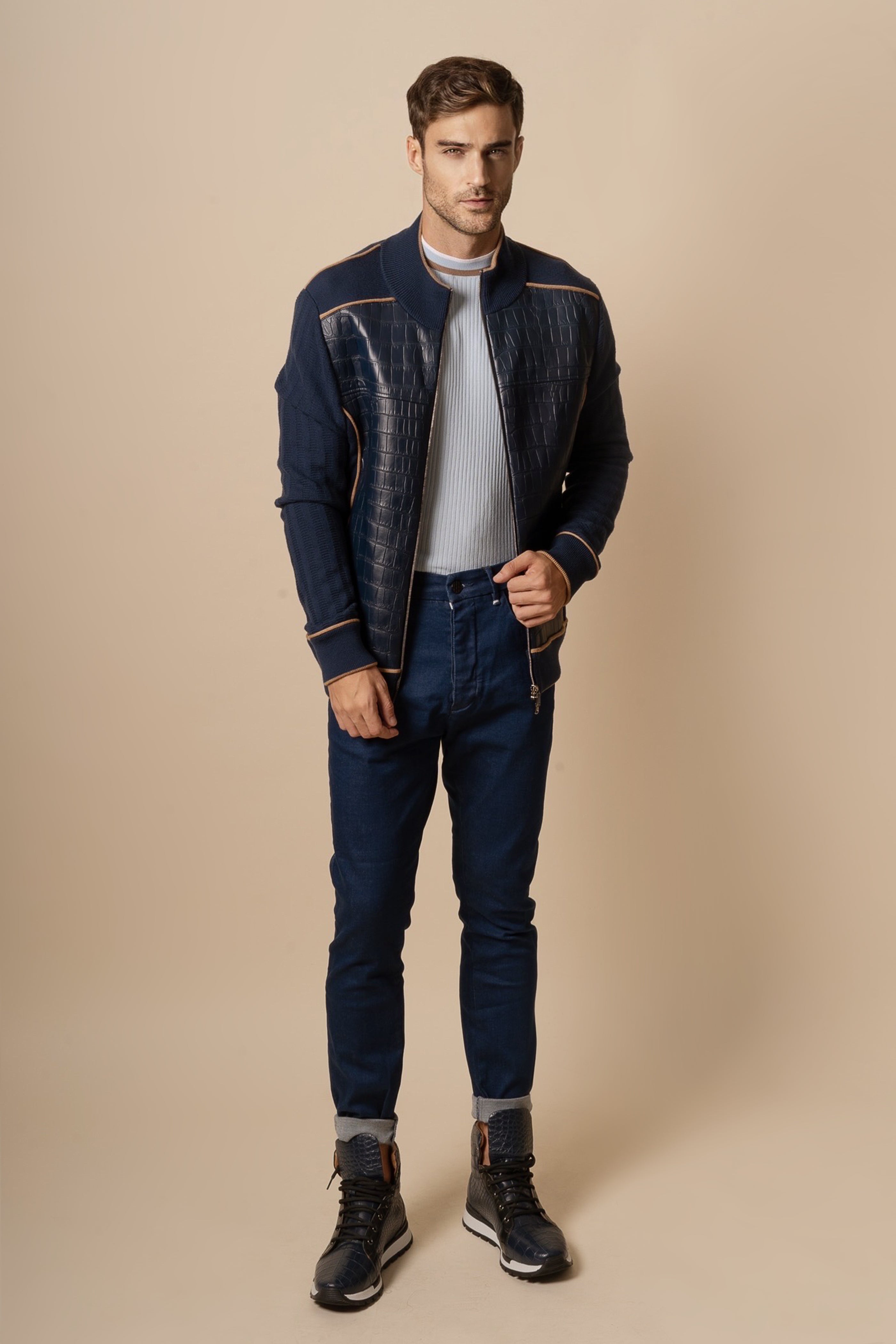 Earthbound CrocTouch Cashmere Jacket
SKU: 3824-00
---
Introducing the Earthbound CrocTouch Cashmere Jacket: A Masterpiece of Luxury and Style

Elevate your wardrobe with our exquisite Earthbound CrocTouch Cashmere Jacket – a true testament to timeless sophistication and craftsmanship. Meticulously designed and thoughtfully detailed, this jacket embodies the essence of elegance and comfort.

Crafted from the finest dark blue cashmere, our jacket wraps you in luxurious warmth while maintaining a lightweight and breathable feel. This exceptional fabric is not only exceptionally soft but also resplendently stylish, making it an ideal choice for both formal and casual occasions.

The subtle camel-colored accents add a touch of contrast and refinement to this masterpiece. From the distinctive line details to the cozy ribbed sleeves, waist, and collar, every element has been carefully chosen to accentuate your style.

The front part of this jacket features meticulously selected crocodile leather, adding a bold and sophisticated element to your attire. The intricate texture and rich camel hue of the leather create a striking focal point, setting you apart from the crowd.

ADAMO is synonymous with quality, and our Cashmere Men's Jacket is no exception. It's not just a jacket; it's a statement of enduring quality, designed to stand the test of time, both in terms of style and durability.

Whether you're attending a formal event, stepping out for a night on the town, or simply seeking an everyday jacket that exudes luxury, the Earthbound CrocTouch Cashmere Jacket is your go-to choice.

Drape yourself in elegance, envelop yourself in comfort, and make a lasting impression wherever you go with the Adamo Cashmere Men's Jacket. Experience the epitome of style and sophistication – order yours today and elevate your wardrobe to new heights.



Dark blue & Camel
Cashmere
Front Crocodile leather
High quality craftsmanship



The model in the picture is 1.84 cm / 6.03' ft, size 50 / 31 . The size of the product on the model is 50.



1 in stock
1 in stock
1 in stock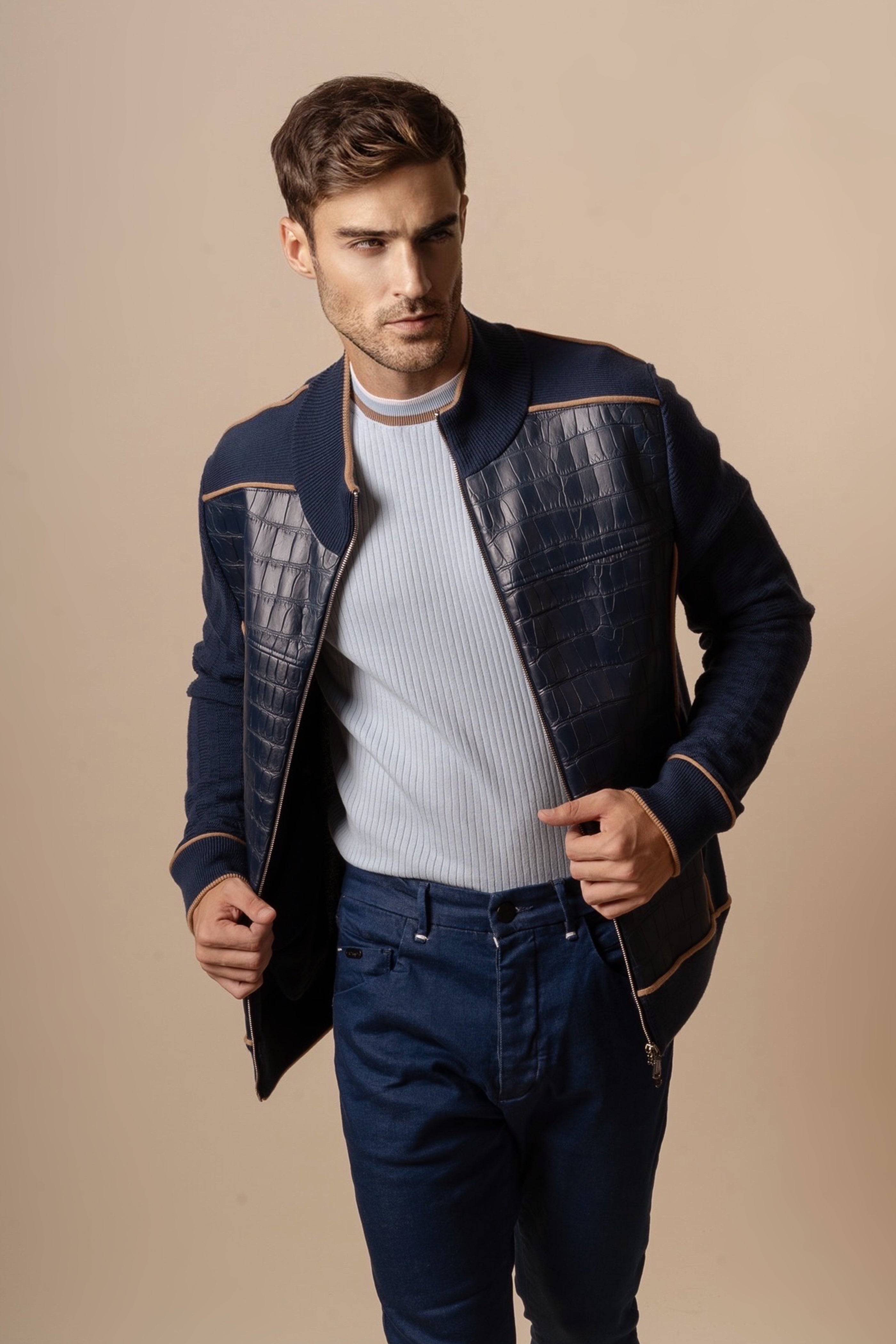 Earthbound CrocTouch Cashmere Jacket
Sale price
$7,440
Regular price
Choose options