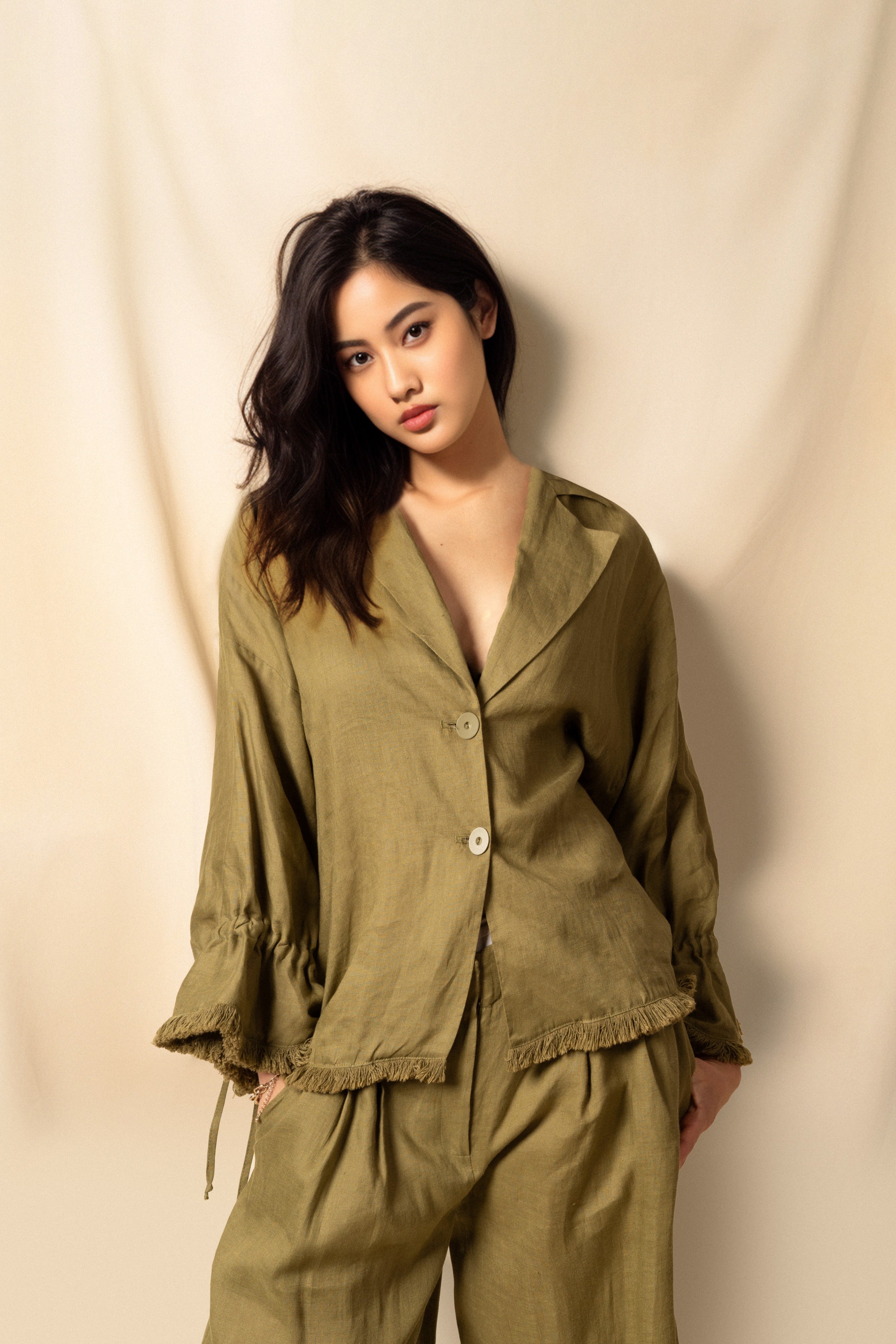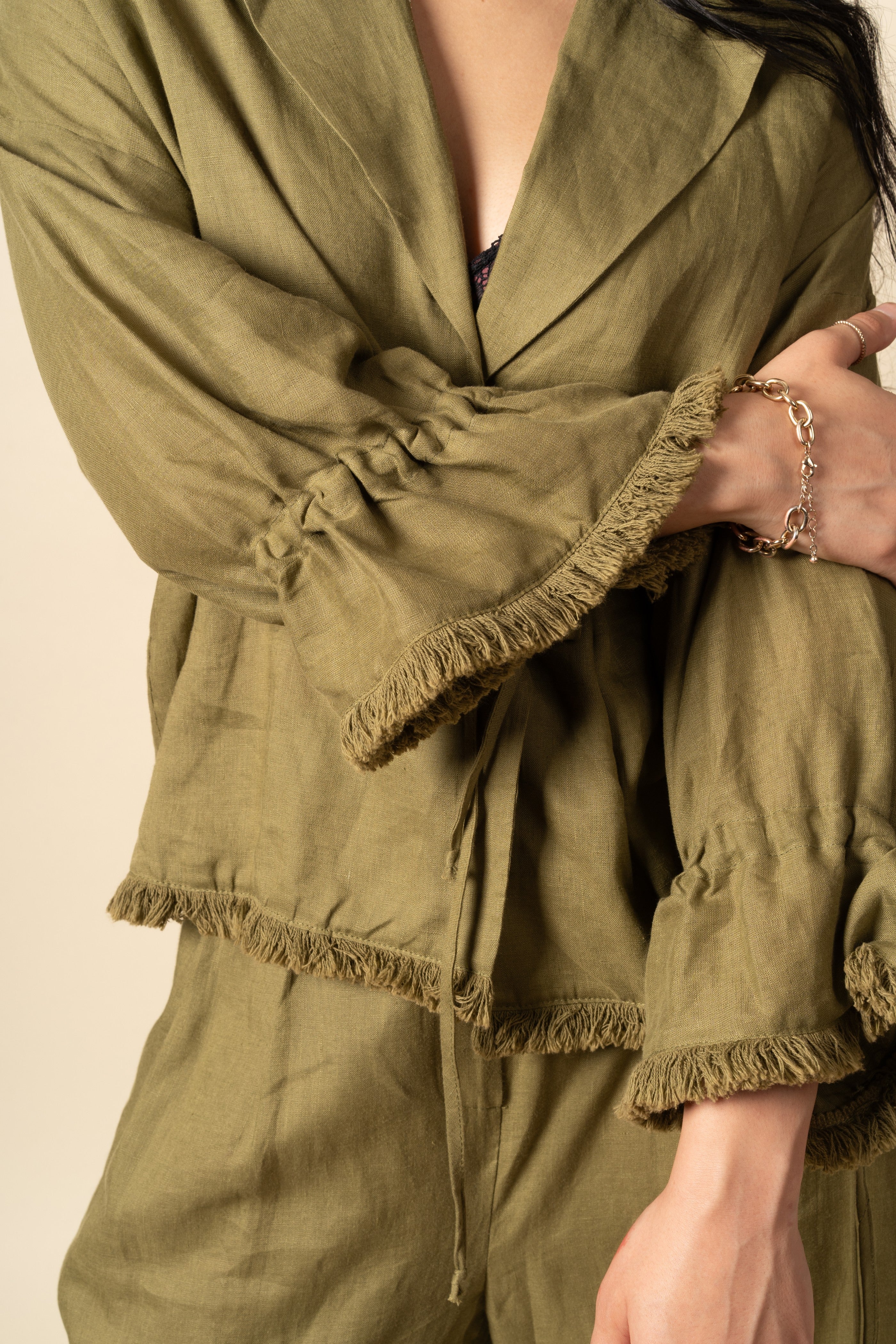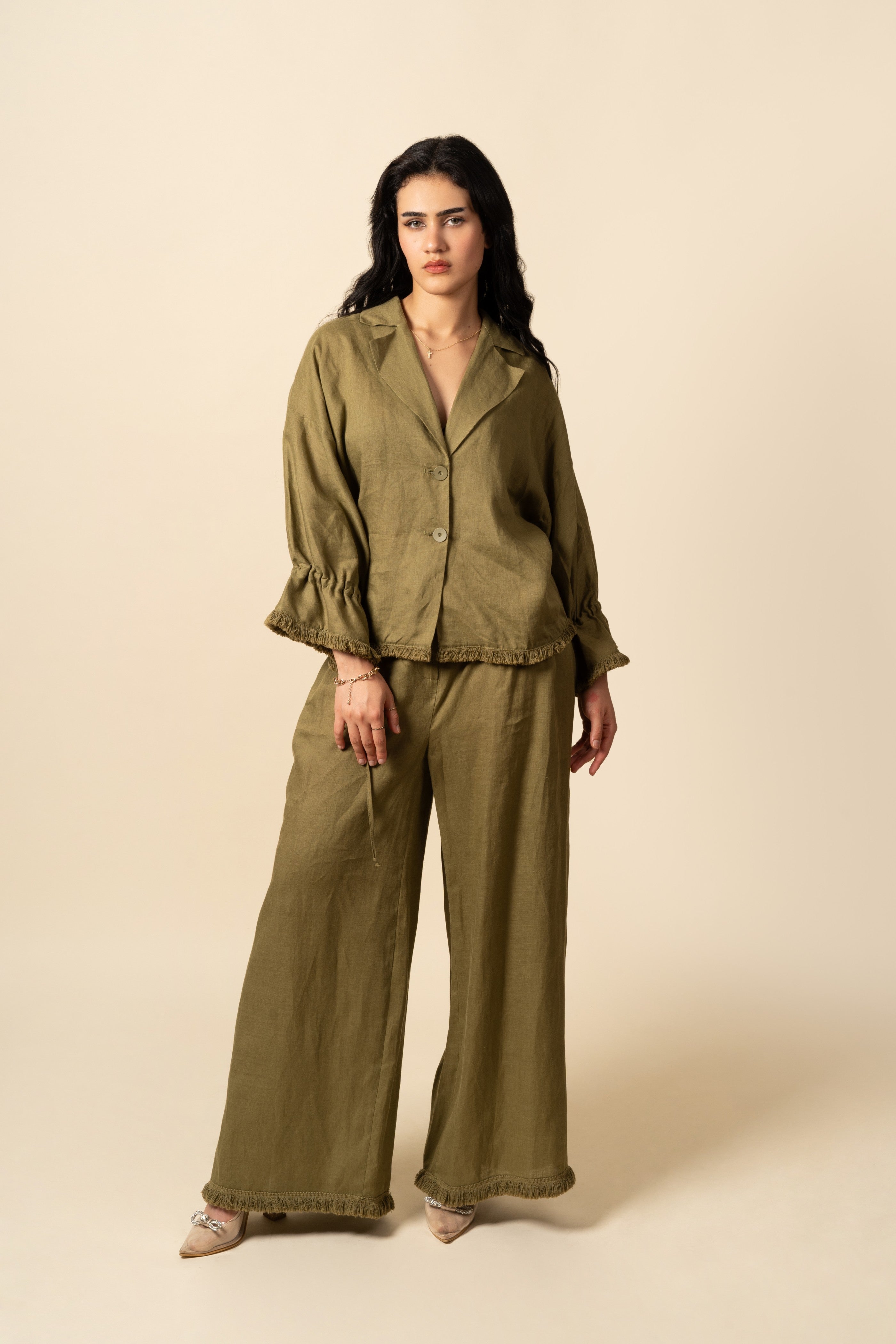 Green Oasis Linen Set
SKU: T-300-00
---
Introducing the "Green Oasis Linen Set" by ADAMO – a harmonious blend of style and comfort in a soothing Pistachio green hue. This enchanting ensemble is meticulously crafted with discerning details, making it the epitome of relaxed elegance.

The Green Oasis Linen Set is a celebration of tranquil aesthetics, with its calming Pistachio green color that captures the essence of natural serenity. This refreshing hue is perfect for any occasion, whether you're lounging at home or stepping out for an outdoor gathering.

The v-neck design of the top adds a touch of sophistication to your look while providing a flattering neckline that complements any accessory or jewelry you choose to adorn.

Embellished with delicate tassels at the end of the wide sleeves and waist, this set offers a touch of bohemian charm. The tassels sway gently with your movements, infusing grace and style into every step you take.

The upper part of the top features an alluring front drop, adding a touch of drama and uniqueness to your outfit. It's a subtle yet distinctive feature that sets this set apart from the ordinary.

Crafted from 100% premium linen, this set offers the ultimate comfort and breathability. The relaxed fit trousers ensure ease of movement and all-day comfort, making it an ideal choice for warm-weather days.

Make a statement in comfort and style with the Green Oasis Linen Set by ADAMO. Elevate your everyday elegance and bask in the tranquil beauty of Pistachio green. Discover the oasis of fashion possibilities today.
2 in stock
2 in stock
2 in stock
2 in stock
2 in stock
2 in stock
2 in stock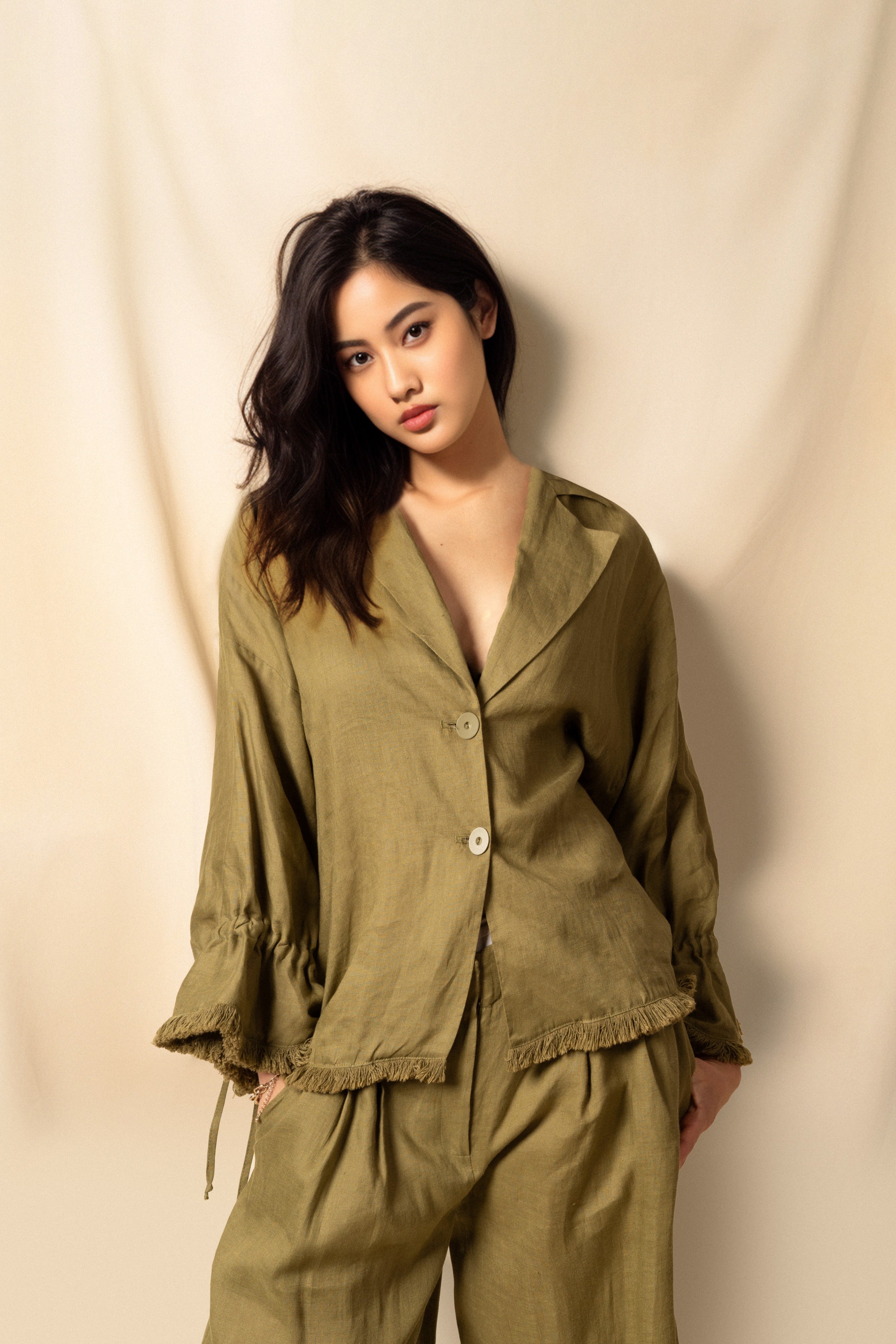 Green Oasis Linen Set
Sale price
$294
Regular price
Choose options